Arkel Randonneur Seat Post Rack Review
If your bicycle frame does not have eyelets for mounting a pannier rack or you prefer to keep the rack weight as light as possible, a bike seat post rack may be considered.  In fact, the Arkel Randonneur Rack, at 454g, is much lighter than most seat post racks.
One common problem with bicycle seat post racks is a lateral movement of the rack around the seat post, if it is not securely tightened.  The Arkel Randonneur Rack has overcomed this sideways movement problem.  The Arkel Randonneur Rack is secured by a quick release plate that mounts onto the saddle seat rails.  The seatpost bracket just rests against the seat post without clamping the post like traditional seatpost beamracks.  This 3-point contact makes the setup resist sideways movement.
The main weight of the rack is supported by the seat rails.  As there is no clamping on the seat post and minimal stress, the Arkel Randonneur Rack is ideal for use with carbon seatposts.
With the quick release feature, this bicycle rack can be easily removed within 2 seconds.
Following Arkel products are ideal for use with Arkel Randonneur Rack ;
TailRider Trunk Bag
Switchback 2.0 Cycling Backpack
DRYPACK Cycling Backpack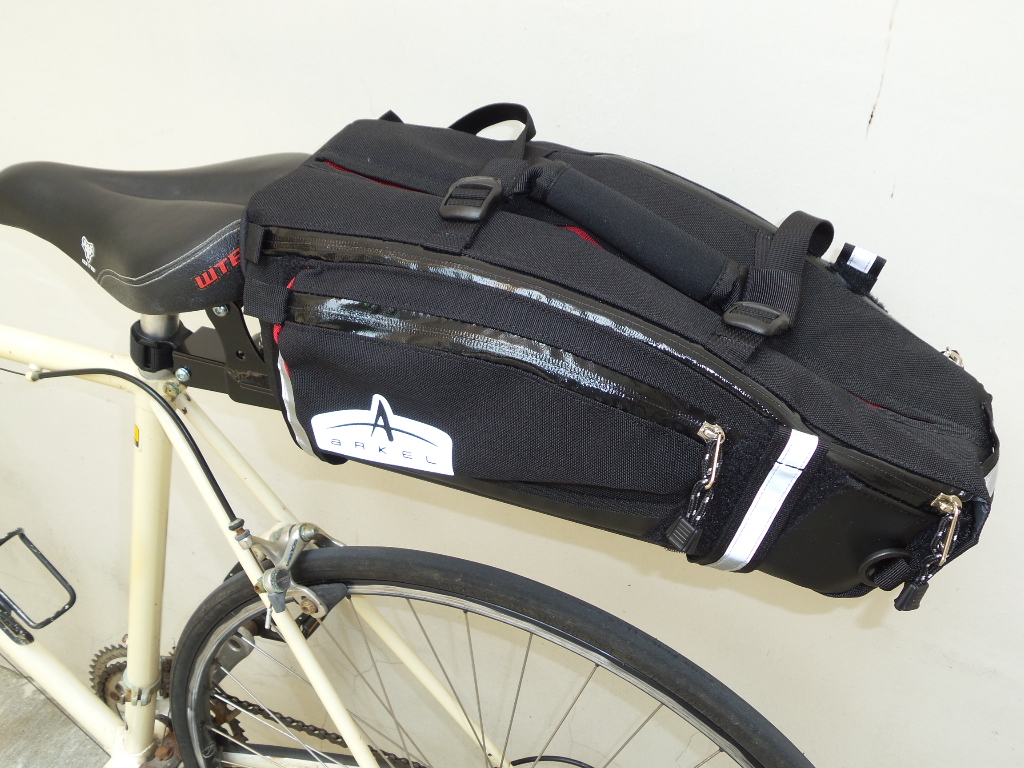 Arkel TailRider Trunk Bag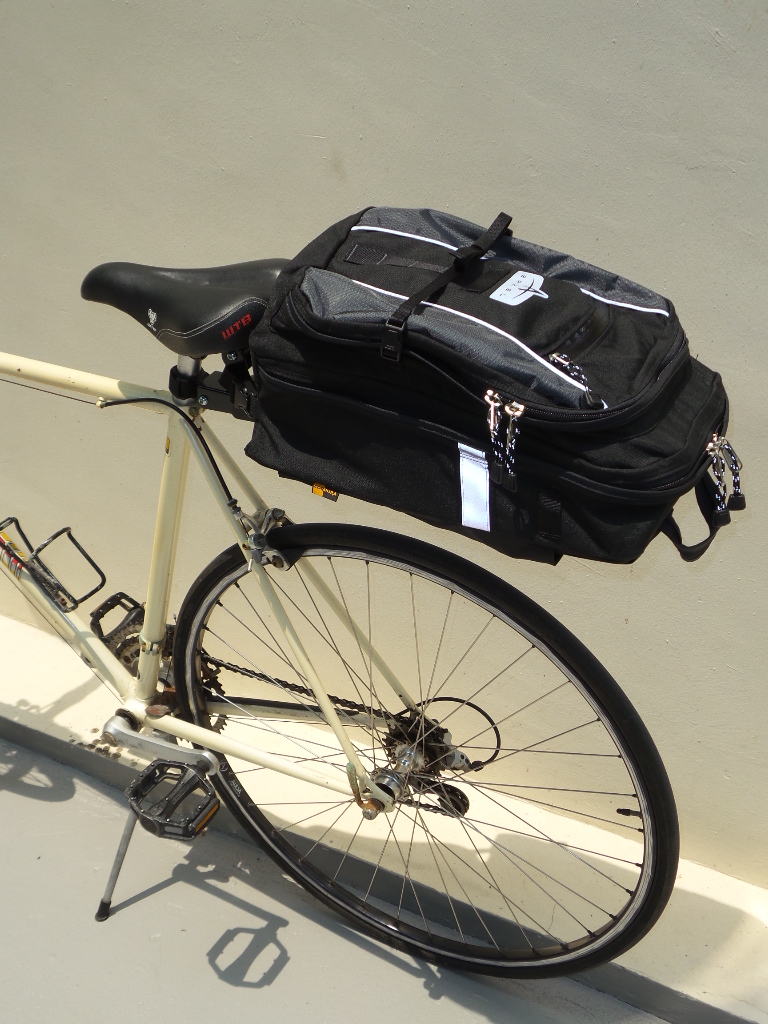 Arkel Switchback 2.0 Cycling Backpack