Bicycle Seat Post Rack
Ques :
I want to mount a bicycle rear rack on my seat post. What mount do I need to get besides the rack ?
Ans :
1) BX00010 Extender for handlebar adapter (comes with seat post clamp of Ø25-32mm)
2) BX00034 KLICKfix handlebar adapter, 26mm
or BX00035 KLICKfix handlebar adapter standard Ø 22-26mm + oversize Ø 31.8mm
or BX00037 KLICKfix handlebar adapter, 26mm with lock
3) BX00059 KLICKfix Vario Rack
Please also check your seatpost diameter to see if you might need to add order for
BX00013 Steel Clamp 36 mm sparepart (Ø32-36mm clamp for oversized seat posts)
Some bicycles that will need this Ø32-36mm clamp are Tern foldable bicycle, Dahon foldable bicycle, Birdy foldable bicycle, Lamborghini foldable bicycle, Java foldable bicycle.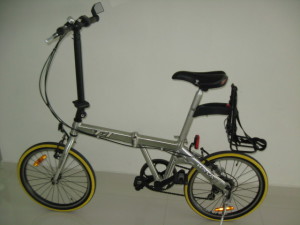 If you ride a foldable bicycle, consider adding BXSP002 Quick Release Pin for tool-free height adjustment of the seatpost extender.
Very useful when you need to lower the seatpost for compact folding.